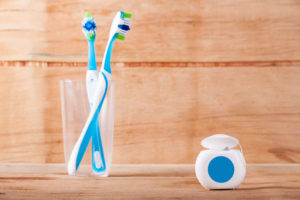 Healthy teeth and proper oral care majorly contribute to overall health. Thus, one should opt for regular dental check-ups as a preventive measure against any serious dental condition. Whether you are visiting your dentist for a routine check-up or a somewhat complicated dental surgery, below are the five essential elements your dentist must provide:
1.     High-Quality Hygiene:
Today, with a widespread of infections, hygiene has emerged as the most important factor than ever. Patients should pay great attention to the general cleanliness of the facility as well as specific hygiene standards with respect to sterilization during the dental treatments and procedures.
2.     Experienced Team of Dental Care Specialists:
A team of dental care practitioners, dental hygienists and assistants, and multispecialty experts is what makes a reliable and quality dental clinic. If a patient has the option to avail every dental service, whether it is cosmetic dentistry or orthodontics, endodontic or prosthetics, at one place only, he will find it more reliable and trustworthy.
3.     Easy and Convenient Access:
Getting easy and convenient access to dental care specialist without long waiting hours is a major factor that significantly contributes to patient satisfaction.
4.     24 -Hour Emergency Services
While a majority of the dental clinics are open only during certain hours, 24×7 emergency services form an integral part of their operation. Dental pain is at times unbearable and very inconvenient. It is when the patients look out for clinics that are open during the non-practice hours of others. After all, your dental pain doesn't ask you about your dentist's practice hours! Does it?
5.     Approachable and Caring Staff
Nothing soothes patients more than a warm, caring and amiable patient-facing professional. Right from the appointment booking till the procedure is complete at the clinic, your dental care practitioner should treat you with patience. Most importantly, all dental care practitioners should themselves reflect highest standards of oral health.
review
Article rating

Doctor rating

Clinic rating
Summary
usefull and considerable